Gaffney, SC's Local Source for Pole Barns
Pole barns are an excellent way to meet many residential, commercial, and agricultural storage needs here in the Gaffney, SC area. These buildings are durable, affordable, and can be customized just about any way you want. At Vintage Metals, we'll help you choose the exact type of pole barn that's best for you.
Our staff's knowledge of these types of buildings, combined with our experience in South Carolina metal roofing, means that we can give you expert advice. We can show you exactly what will work for your property. Whether you're looking for a way to store farm equipment, shelter animals, or create a workshop, we've got a solution. Trust Vintage Metals when you need pole buildings in SC!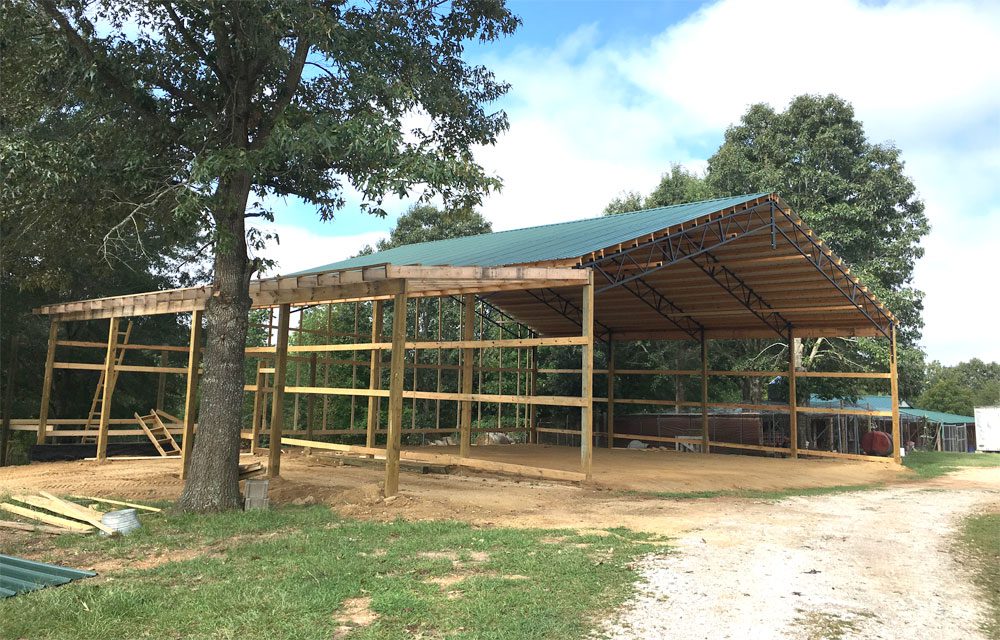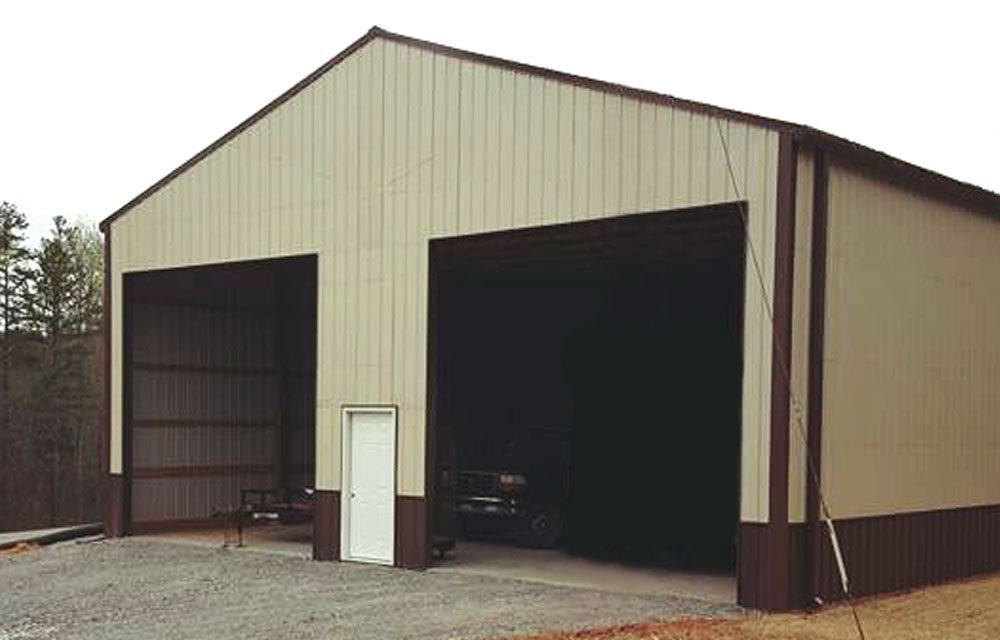 Turnkey Pole Barns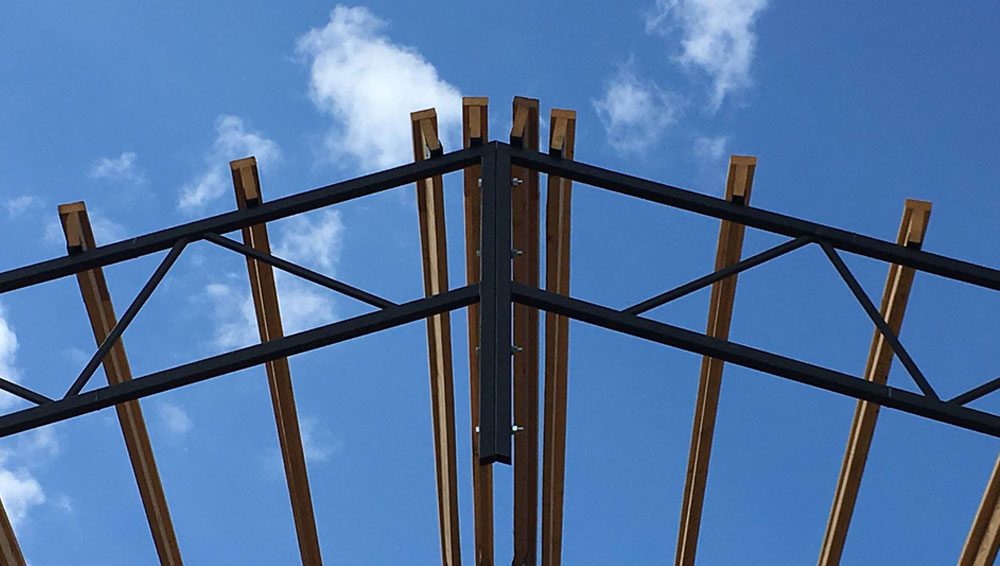 Are you looking to have a pole barn built at your home, farm, or business? We offer complete turnkey service. We'll help you figure out exactly what type of structure you need, then coordinate the building process with you.
We stick to a set of detailed standards on every barn we build. You'll be able to trust the quality and durability of your structure for years to come.
DIY Pole Barn Kits
Do you need a pole barn but want to build it yourself? Save money by choosing one of our DIY pole barn kits. These kits are highly customizable and come with a variety of options for you to choose from. Our kits come standard with top-grade lumber and trusses, plus durable metal roofing and siding. Everything you need is included, from the trim to the footers to the fasteners. And, you'll get specific instructions so that you know exactly how to assemble your barn.
Regardless of which option you choose, you'll want to make sure you're getting the very best price. But be aware that pole barn prices can vary widely from one reseller to another. Working with a locally owned and operated company like Vintage Metals means you won't pay more than you should for a beautiful, high-quality pole barn. Our pole barn prices are competitive because we keep our overhead low and we always work to find the best products at the lowest cost. We pass our savings on to you so you'll feel good about your investment.
Why Are Pole Barns So Popular?
Pole barns continue to grow in popularity and there are good reasons why. For starters, they're extremely versatile. There are many different ways you can use them on your property. Buyers use them as storage buildings, workshops, garages, livestock sheds, and storefronts. Some people even turn them into homes! Once you've decided how a pole barn can be useful for you, the options are endless. Pole barns provide a level of customization that's just not possible in many other types of barns or storage buildings.
Speaking of storage buildings, this is one of the most popular uses for pole barns. Use them to store classic cars, RVs, four-wheelers, or other toys. Use them to store farm equipment, hay, or agricultural supplies. Or use them when you simply need more room for storage on your property. Pole barns are easier to access than your attic, more convenient than driving to the self storage lot, more permanent than a portable storage container, and can take on the clutter that may be lingering in every room of your home. You may even be able to park your vehicles in your garage again!
As a matter of fact, pole barns are also excellent alternatives to garages. You'll protect your commercial and personal vehicles from bad weather, debris, and dirt. Your cars, trucks, and SUVs will avoid costly damage—and stay cleaner, too! If you like to tinker with classic cars, a South Carolina pole barn gives you valuable extra space for your investment at a price that's much more appealing than a stick-built garage.
And here's another great use for these structures: Pole barns make great storefronts. As they've grown in popularity, many business owners discovered that these types of barns were a cost-effective alternative to a traditional building. They're also much more affordable in the long run than paying for an expensive rental agreement or lease. You'll have the satisfaction of knowing that your storefront is yours in addition to saving money.
Workshops are yet another way to use a pole barn. Everyone has a hobby that they enjoy. For some people, these hobbies require lots of equipment and the space to store it in. But you don't have to give up the things you love to do just because you don't have a ton of extra room in your home. Adding a pole barn gives you lots of usable space for woodworking, storing those finds from the antique store or yard sale, or fixing up old cars or motorcycles. If you can dream it up, a pole barn will give you the space you need to make it happen.
Some people are even using pole barns as homes now. Their versatility means they can be designed to look like a traditional stick-built house. There are other benefits, including durability and affordability. Both of these factors are tied to the type of materials that are used. The roofing and siding we use require little maintenance. Since there's no exposed wood, rotting and warping aren't an issue. Residential pole barns also take fewer materials to build. This keeps costs in check, even if you choose to add upgraded windows or other premium features.
Are you interested in learning more about pole barns? Call Vintage Metals to find out which of our pole buildings may be best for you. We serve the Gaffney, Spartanburg, and Cowpens area of Upstate South Carolina. Count on us to build a barn that you'll enjoy and that will serve your needs.
Contact Vintage Metals
Call Vintage Metals to learn more about any of our services. Delivery service is available. Just talk with us to make arrangements. Our goal is to make the entire process as easy as possible for every customer we serve. It won't take long for you to see the difference between us and other metal roofing companies. We look forward to helping you enhance your property!
Cash, checks, Visa, MasterCard, Discover, and American Express accepted.